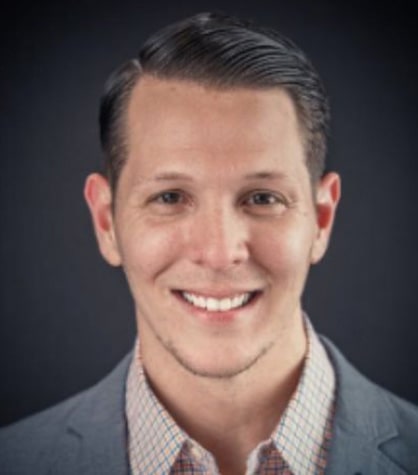 Evan Kyprios, DPM
"I am excited to be joining Dr. Graff's team in his new Dallas location. I am grateful to be coming home to Dallas and Plano where I was born and raised. I played basketball, football and ran track at John Paul II High School, and graduated in 2007 as part of their inaugural class. I received a Bachelor of Science in Biology with a business minor. I attended Midwestern University Arizona School of Podiatric Medicine and graduated in 2015. I completed my surgical residency at Texas A&M School of Medicine/Baylor Scott and White Memorial Hospital in Temple, Texas in 2018. I then moved to Virginia for my ACFAS advanced surgical fellowship at Virginia Tech/Carilion Medical Center and HCA Lewis Gale-Salem Hospital.
"I have been exposed to all aspects of medicine in hospital and clinical setting with extensive training in wound care, inpatient medicine, orthopedic surgery, pediatric foot and ankle conditions, forefoot, rear foot, adult and pediatric flat foot reconstruction, ankle fractures, total ankle joint replacement and ankle arthroscopy.
"My special interest and training were in diabetic limb salvage, forefoot reconstruction, revision surgeries and total ankle joint replacement. I have performed over 2,000 surgeries throughout my residency and fellowship, which ended mid-July 2019. During residency, I researched publications in the Journal of Foot and Ankle Surgery as well as multiple manuscript presentations winning 2nd and 3rd place at the annual Texas Podiatric Medical Association conference in 2017. I have performed multiple Charcot reconstructions including rearfoot and ankle fusions with IM nails, external fixation, total ankle replacements, split thickness skin grafting, skin rotation, muscle flaps and rear foot and ankle trauma.
"In fellowship, a patient who underwent a Charcot reconstruction with external and internal fixation had dehiscence with maggots within his wounds causing severe tissue loss and osteomyelitis that there was a high chance his leg would need to be amputated. He wanted to save his leg so multiple care modalities including multiple incision and drainages, hardware removals, wound vacs, skin grafting antibiotics, vascular evaluation and medical management healed all his wounds over the last year. He taught me that wounds could be healed with proper offloading, blood flow and proper debridement with careful wound care and close follow up.
"My hobbies include watching the Dallas Cowboys and Mavericks, playing golf, basketball and visiting friends and family. My brother also lives in Dallas and my parents still live in Plano. I had always wanted to return to the DFW area to work as a foot and ankle surgeon and give back to this wonderful community."
Bachelor of Science in Biology
---
Doctor of Podiatric Medicine from
Midwestern University Arizona School of Podiatric Medicine
---
Surgical residency at
Texas A&M School of Medicine/Baylor Scott and White Memorial Hospital
---
ACFAS advanced surgical fellowship at
Virginia Tech/Carilion Medical Center and HCA Lewis Gale-Salem Hospital
Associate Member of :
The American College of Foot and Ankle Surgeons
Certified :
Wound Care Specialist
Performed over 2,000 surgeries throughout residency and fellowship training
Received 2nd and 3rd place at the annual Texas Podiatric Medical Association Conference